Order Lose to Win Bible Study Books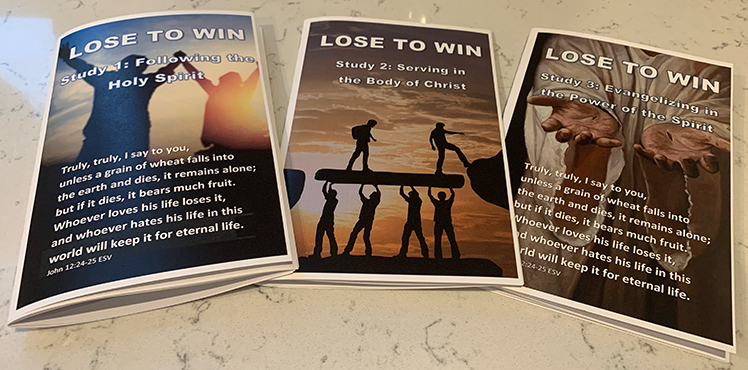 Lose to Win Bible Study books can be ordered for $3 each. Shipping with USPS Priority mail is $15*.
Please pay with the donation button and order by calling (984) 235-3336.
* If the order is larger than what can fit in a medium Priority Mail box, shipping will be more.
Donations
For those who desire to invest in supporting the vision of a Disciple Making Movement and help develop the Lose to Win discipleship training, use this page to make one time or recurring donations. Contributions will be used to publish and distribute the Lose to Win materials and support trainers who are disciple making. 
Thank you for your partnership.